About us
- " Platinum Pharma Tech " Pioneers Then, Leaders Today...
Platinum Pharmatech - Pioneers then leaders today... a company that has stood ahead with the present competitive market as a silent partner to the pharmaceutical industrial growth. And now we are proud to inform you that our organization is...
An ISO 9001 : 2000 Certified Company

The company started in the year 2004 by Mr. Shaji Thomas. He brings with him an enviable track of Experience in design and manufacture of Pharmaceutical machinery and equipments.

"Platinum" pioneered the development of various pharmaceutical machinery and equipment at Hyderabad .
From The Towering Fluid Bed Coaters (FBC) to Sifters, Platinum manufactures the entire range of process equipment for every pharmaceutical manufacturer.
( Platinum Pharmatech is bestowed with ISO 9000:2000 Certification meeting world class requirements)
Starting with The Coating Pan and FBC today "Platinum" has developed enormous number of machines and has made a new motto to "DESIGN AND DEVELOP MACHINES AS PER THE REQUIREMENT OF THE CUSTOMERS".
"Platinum" has installed specially designed & developed machines and equipment at various manufacturing units - pharmaceuticals, Bulk drugs, Formulations, Chemicals and allied products throughout India and abroad.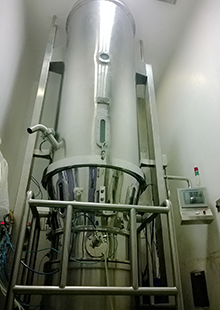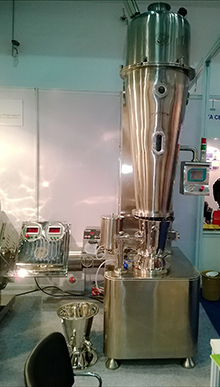 Platinum Pharmatech addresses the needs of Research labs requirements for small Sized ( scaled in size) to produce all pharmaceutical products under laboratory conditions.
Standards Based
Scaled Equipments
Custom Designs
Platinum PharmaTech recognizes the wide acclaim from Clients for Engineering Excellence and as a vendor/manufacturer of repute in ensuring excellence in Research, Design, and delivering custom built or standards based Machines.
Platinum PharmaTech further reinforces the commitment towards extensive pre and post sales support, always beginning with decisive advisories.
PURCHASE TECHNICAL GUIDANCE
INSTALLATION GUIDANCE TO MEET cGMP STANDARDS
OPERATION SAFETY AND EQUIPMENT SAFETY GUIDELINES
ALL THE NECESSARY QUALIFICATION CERTIFICATES i.e. IQ, OQ , PQ & DQ
R & D AND TESTING FACILITIES FOR CONTINUOUS UPGRADATION APART VALIDATION OF MACHINERY & EQUIPMENT MANUFACTURED BY US